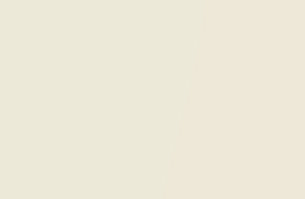 "Biography • Resume • Contact"

Official Bio / John Ahearn was born in Binghamton, New York in 1951 and lives and works in New York City. He was a founding member of Collaborative Projects, Inc. and co-organizer of the "Times Square Show," 1980. John Ahearn's work alongside that of his long-time collaborator, Rigoberto Torres was the subject of a survey exhibition, "South Bronx Hall of Fame," organized by the Contemporary Arts Center, Houston in 1991 which traveled to museums in Europe and North America. In the 1980s and 1990s the artists executed several outdoor murals in the Bronx, New York and collaborated on public projects and exhibitions in Europe and North America. Between 2000 and 2002 John Ahearn completed a public project in Pan Chiao, Taiwan and between 2005 and 2006, Ahearn and Torres collaborated on two large scale wall murals at the Inhotim Centro de Arte Contemporânea in Brazil. In the fall of 2010, their work was the subject of a solo exhibition at the Aljira Center for Contemporary Art in Newark. In May 2012, John Ahearn participated in the special projects section of the Frieze Art Fair on Randall's Island, where he presented a reconstruction of his legendary 1979 exhibition at Fashion Moda, "South Bronx Hall of Fame."
Contact John:
jahearnart@yahoo.com
Contact John's Gallery:
http://www.alexanderandbonin.com

Download John's Resume:
http://www.johnahearn.com/bio-resume-contact/john-ahearn-cv.pdf


Alternate Bio /
John Ahearn
and his identical twin Charlie (Wildstyle) attended St. Thomas Aquinas Catholic elementary school and created a mural of the Crusades for the back of their 6th grade class. As an artist downtown in the 70's, he was preparing a monster movie and he learned to life-cast faces of his Colab friends. In 1979, He did face-casting in the window at Fashion Moda in the Bronx and drew crowds. The lifecast portraits were hung along the walls of Fashion Moda as the "South Bronx Hall of Fame". Rigoberto Torres was 17 attending Taft high School in the the Bronx. He saw the relief portraits at Fashion Moda and understood a connection to his Uncle Raul's Bronx statuary factory. He and John formed an art partnership that still continues. During the 80's they developed community casting workshops in the Bronx that produced several permanent neighborhood sculpture murals. Recently, they were art residents at the Inhotim Art Center in Brazil and completed two large wall reliefs including a whole bus with local passengers and an Afro-Catholic procession.